Gallery

Image Gallery at Ross Fluorescence Imaging Center @ Johns Hopkins University School of Medicine.
the featured image is Tiki_Goddess - Dr. McNamara's mascot at CHLA, UMiami, Cooper lab @ MDACC, and as of May 2017, Ross Fluorescence Imaging Center.
Below: Tiki_Goddess (DeepDreamGenerator)

***
20180522 Tue Confocal Microscopy dominates (among U.K. survey respondents anyway):
BBSRC UK 201805 - Strategic review of bioimaging - 1805-bbsrc-strategic-review-of-bioimaging
https://bbsrc.ukri.org/news/research-technologies/2018/180518-n-strategic-review-of-bioimaging-in-the-uk
(link from Jason Swedlow post, confocal listserv 20180521 Mon).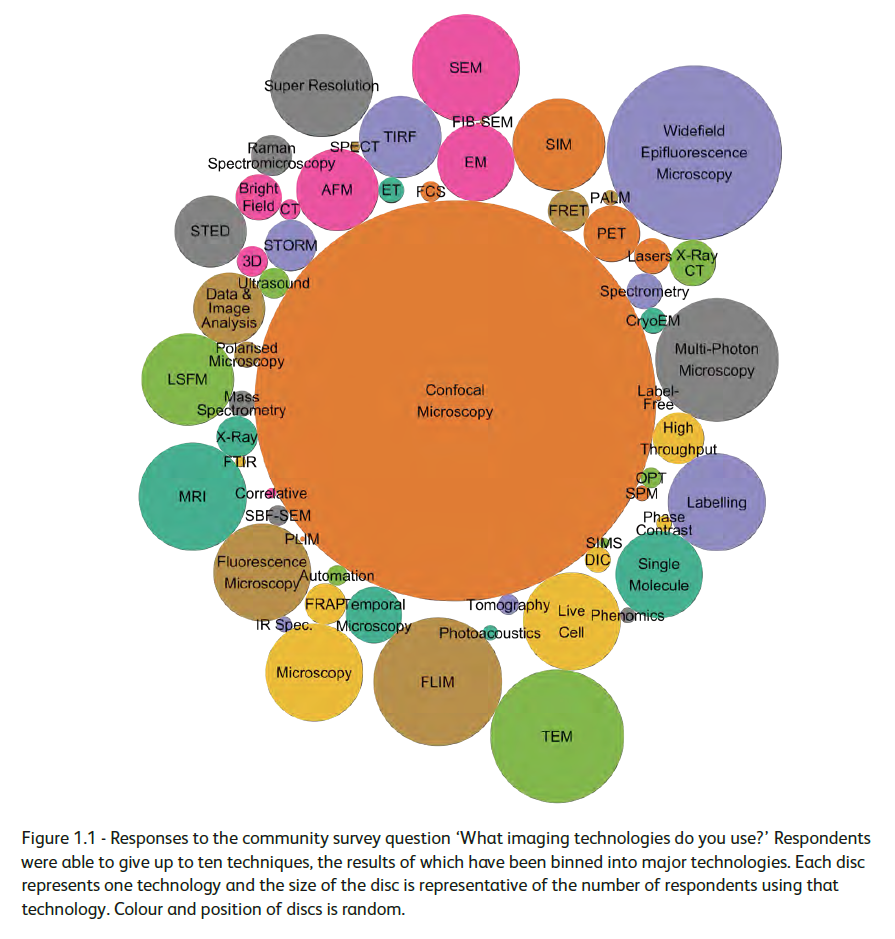 Fun quiz question: do you know what every technique/acronym is? (I know most of them ... I note some are subsets of others, for example PALM, STORM and STED are subsets of Super Resolution fluorescence microscopy' some are ambiguous: "Tomography" is the "T" at the end of several acronyms).

***
Olympus FV3000RS Confocal scanner IX83 microscope stand - arrived August 2018.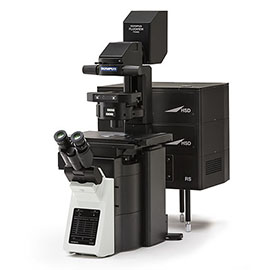 ***
FISHscope ... ordered 1/2019 ... Olympus IX83 microscope stand, so looks a lot like FV3000RS, except without the scanhead and two HSD detector decks on back of scope above (our FV3000RS also has two external GaAs detectors on top the "top deck").
***
1/2019: upper is original SKY400 image and bottom is from the Pop Microscopy image gallery exhibit in Genoa, Italy. See https://youtu.be/27Wrrp1xWtU (SKY400 at 1:00 m:ss) or http://www.ilsecoloxix.it/p/eventi/2019/01/20/ADNzKCuD-nobel_microscopy_diventano.shtml (SKY400 at 0:49).
***