Keyence BZ-X700 with Tokai Hit Incubator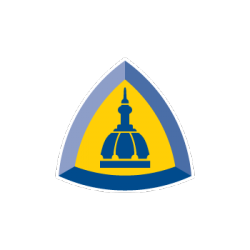 Keyence BZ-X700
Location: Ross 9th floor
Keyence BZ-X700 with Tokai Hit Incubator
Keyence update Dec 4, 2018: our Keyence BZ-X700 died and we are still awating repair quote ... loaner unit died (possibly a "water intrusion" event similar to the death of our BZ-X700 in May 2018 ... I do not see why Keyence loaned us a unit susceptible to this). After we get a repair quote we will decide whether to get ours fixed again. If we do, users can expect to see a charge for use since we need revenue to deal with these bills.
==> alternative: our Zeiss Axio Observer.A1 Inverted Microscope now has "manual MIA" stitching in Olympus CellSens.
Keyence Access Poicy (20180914 update):
The Keyence microscope is owned by two labs and managed by the image core. The two labs -- Prof. Mark Donowitz (G.I.) and Prof. Peter Andersen (Cardiology) have priority access. As of now, this means members of these two labs can make reservations 1 week in advance of their session start. All other users should reserve less than one week in advance.
Multi-hour experiments: should be conducted overnight, not take up significant workday hours (ex. 4pm Tue -> 9am Wed)..
Multi-day experiments: should be conducted over weekend (ex. 4pm Fri -> 9am Mon).
20181018 update: Ryan Parent is primary Keyence contact (Ari Klein moved to Florida) and Takanori Tsuchiya is primary Tokai Hit contact (Sato-San returned to Japan).
Ryan Parent
RParent@keyence.com
Sales Engineer
Life Science Microscope Team
Keyence Corporation of America
700 American Ave Suite 100
King of Prussia, PA 19406
Takanori Tsuchiya
Mail: t-tsuchiya@tokaihit.com
URL: http://www.tokaihit.com/english/top
TOKAI HIT USA INC.
Two Bala Plaza Suite 300, Bala Cynwyd, PA 19004
Tel: +1 610 660 7784
(株)東海ヒット Tokai Hit Co., Ltd.
静岡県富士宮市源道寺町306-1, 418-0074
Tel: +81 544 24 6699
20170808: Sato-San from Tokai Hit installed a new incubator lid (a user broke a cable of the previous lid). All users should use the Tokai Hit incubator inserts when using a microscope slide or 35 mm dish (holds 2 dishes, if using only one, put an empty dish on other opening to keep the humid air in the incubator volume, not into the Keyence body) or 50 or 60 mm dish holder (please contact George if you want to use the 100 mm dish holder that came with the Keyence BZ-X700 microscope).
* SBS plates
* microscope slide
* one or two 35 mm plastic dishes or imaging dishes the high NA objectives require use of imaging dish). *** if using one dish with humidified air, cover the other opening with a dish.
* 50 or 60 mm plastic or imaging dish (this holder can also accept a standard 75x25 mm microscope slide).
My special thanks to Sato-San of Tokai Hit for excellent support and training.
~~~~~~~~~~~~~~~~~~~~~~~~~~~~~~~~~~~~~~~~~~~~~~~~~~~~~~~~~
Glass bottom dishes and SBS plates can be purchased from Mattek, https://www.mattek.com/store-category/cultureware/glass-bottom-dishes/
Most users should order "1.5" thickness coverglasses (specification refers to manufactururing in 160 to 190 um range); the "0.170" millimeter thickness = 170 um are higher precision. Several other vendors also offer imaging ishes and with a dentist circular saw and silicone cement (a.k.a. aquarium glue sealer), I used to make my own (and still have some 40x50 mm coverglass in 100 mm diameter petri dishes).
---
Reserve Equipment